The development of new electric mobility technologies and related devices is highly dependent on advances in battery range and reliability. This webinar will give you the keys to understanding exactly how they work so that each configuration can be optimized in real-world conditions.
Given the complexity of the physical phenomena involved in the development of batteries; In particular, connections between electrochemistry, heat transfer and mechanics; Multiphysics simulation is a major asset.
On October 20th from 11am to 12pm, this webinar will highlight the importance of good battery thermal management and ensuring optimal performance and operating conditions. These points of vigilance avoid the risk of premature aging as well as any risk related to the safety of users.
This webinar will also be an opportunity to see how COMSOL Multiphysics works® And the battery design module can facilitate the integration of batteries into electrical end devices, assist in the design of cooling systems, and simulate the behavior of a battery pack during a catastrophic scenario such as an escape.
Loïc Renversade and Paolo Casco will host this webinar:
Loïc Renversade is an application engineer at COMSOL since 2019. Prior to that, he completed a two-year postdoctoral fellowship at CEA at the X-ray Micro-Diffraction Line at the ESRF. Graduated in engineering from the École des Mines de Saint-Etienne, he also holds a PhD in materials science and engineering from the University of Lyon.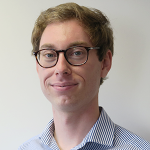 Paolo Casco also joined COMSOL France as an application engineer in 2019. He holds an engineering degree from ENSEIRB-MATMECA in mathematical and mechanical modeling applied to fluid mechanics and heat transfer.
Register on the COMSOL website to attend an open access webinar on October 20.
A practical workshop on this topic will be held on Friday, November 4. After confirming your registration for the Battery Simulated Thermal webinar, you will receive additional information about this related event.
Webinar in partnership